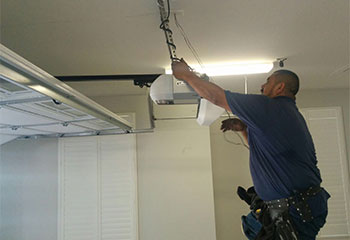 Opener Replacement
Customer Issue: Customer wanted to connect opener to his smartphone.
Our Solution: Our technician suggested a new Chamberlain 1/2 horsepower belt drive opener model B510. After installation, we tested the door's operation to make sure it was working properly.
Sammie Walters
- Fort Lauderdale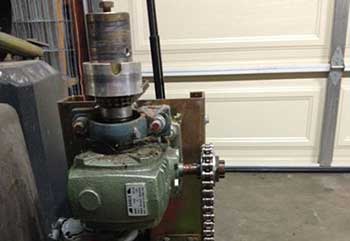 Opener Installation
Customer Issue: The customer's opener was damaged by an electrical surge.
Our Solution: Our technician replaced Mr. Moreno's unit with a Genie SilentMax model 39626R belt drive unit. We installed it the next day and made sure the opener and door were operating properly.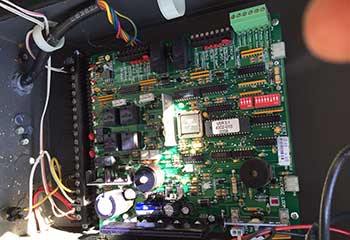 Opener Repair
Customer Issue: Ms. Greene's door opener wasn't working.
Our Solution: Our technician found an electrical short circuit in her opener and replaced the motherboard which cured the problem. He then tested the unit and made sure the door was working properly.
Kay Greene
- Fort Lauderdale